Mallory
I spent years running from my past. Then, when my past comes knocking in the form of dark, delicious sin, I find myself caught up in a man I shouldn't. My son's uncle. A dangerous biker. Not to mention, an overbearing Alpha male.
Hunter is everything I need to escape from, yet I find myself wanting to stay. I know I shouldn't let myself or my son care for him, but I can't help wondering if maybe he's the one who can finally save me from my past.
Hunter
The plan was simple. Find my nephew, bring him home, and raise him in the Black Angels like my brother would have wanted. But things never go as planned, like my nephew's mother. My brother's one-night stand.
Mallory is spicy and sweet; one second she is mouthing off to me, and the next, she is moaning my name. The longer I'm with her, the harder she is to ignore. But she is hiding something while desperate to escape me, though I have her in my grasp. I will find out what she is hiding, and when I do, she will have nowhere left to run.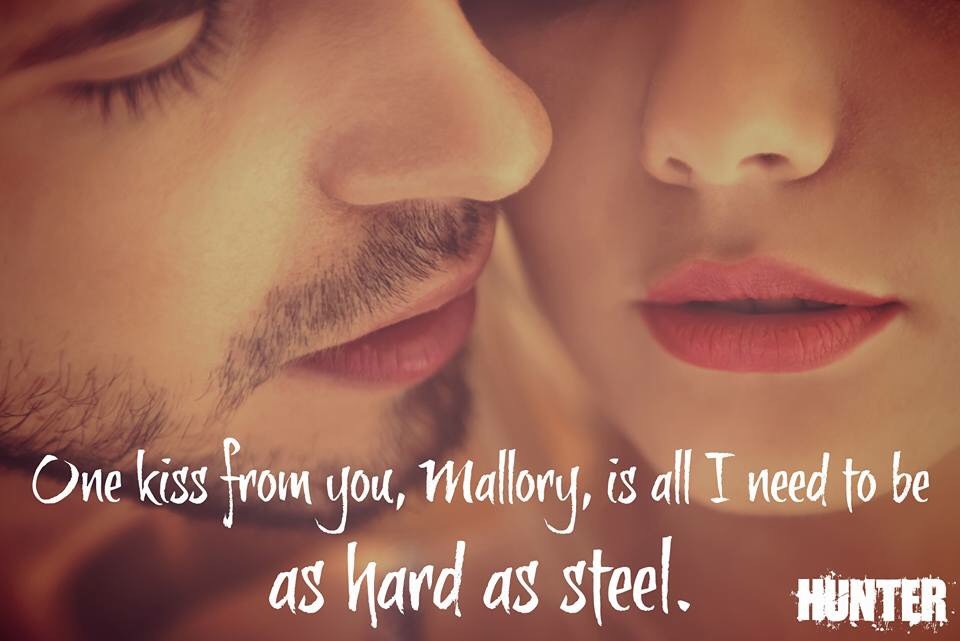 Truthfully, motorcycle club books are on the low end of the totem pole for me. I'm just not a huge fan of the murder and mayhem that typically is included in them. If I read one, I like the "clean" type like the Chaos series by Kristen Ashley. But when I read the blurb for Hunter, I was immediately intrigued and I knew I had to give it a chance. Plus that cover is just plain hot. And I am so glad I did. I was captivated by this story from start to finish. Yes, there was talk of criminal activity but it wasn't overwhelming and I appreciated that. Plus while there were club girls, they were toned down from other MC books I've read.
Mallory's sassy, independent and has a great sense of humor. And she'll need all of those to deal with her son's uncle. Hunter is an alpha to the core, a biker and takes no crap from anyone. The banter and push-pull between these two was fantastic. And the chemistry is smokin'. Their development was decent. They both had some flaws and issues to deal with—Mallory more so than Hunter in my opinion. And the secondary characters were just as great. Anna was my favorite.
There were just a few things that kept me from going full out fan girl over this book. One is that there are a lot of secondary characters in this book and situations that made it feel as though this was part of a series and I was missing a book. It felt like there was an inside joke I was missing. Secondly, the pacing just seemed off. The timing of Mallory and Hunter's relationship seemed fast. And the drama that happens with the club seemed to come out of nowhere. Sure there had been small hints here and there but then it was like, wham.
Overall, though, it was an enjoyable story and if you like mc books you'll probably enjoy this one. It definitely has some red hot scenes in it. And Adair is adorable. I can't wait to see where Fisher takes the club next. -Peace and love, Buxom J
Writing books had been a big part of my life for many years; whether it was writing in secret notebooks during class, writing amateur novels or posting stories online, I surrounded myself with it.
Of course, it has its up and downs, but I've never once thought that writing wasn't for me.
Because of that, I can share the worlds I discover in my head with the outside world, and although that might sound crazy to some, it's fine by me. So long as I can do what I love, I'm happy.
And every person who's happy as a result of my writing is a bonus for which, I'm forever grateful for.